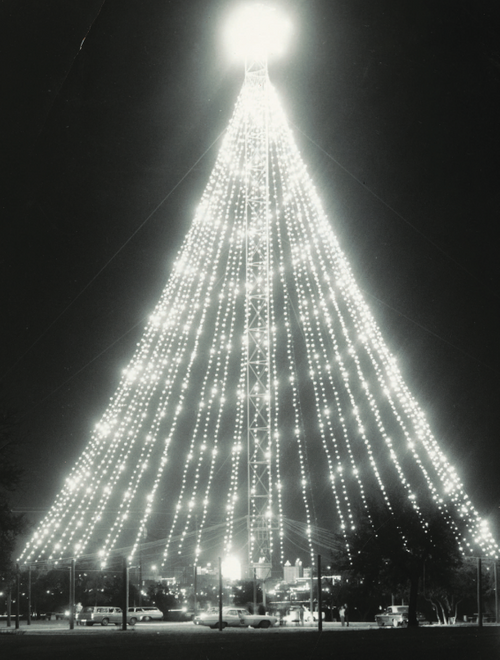 Austin Golden Anniversaries | Zilker Tree's 50th Anniversary
By: Carly Campbell
Austinites have seen a lot of change over the years. From the growing skyline to the disappearance of some old Austin favorites (RIP Bee Caves Pink Flamingos), it's comforting to know some things never change. As we celebrate the Zilker Tree's Golden Anniversary, we'd like to tip our hats not only to Google Fiber for powering the lights, but also to other authentically Austin staples that have been Keepin' Austin Weird for over fifty years!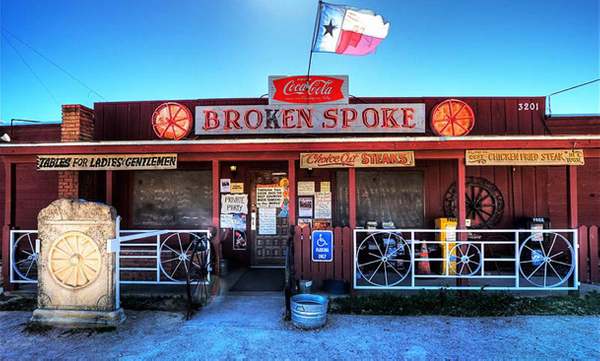 The Broken Spoke
You may not recognize The Broken Spoke, stubbornly settled between new apartment complexes and restaurants, but enter this nostalgic stronghold and you'll understand why it's known as "last of the true Texas dance halls".
Established in 1964, Owner James White says, "It doesn't matter if you are a millionaire or a ditch digger, all can have a good time at the Spoke."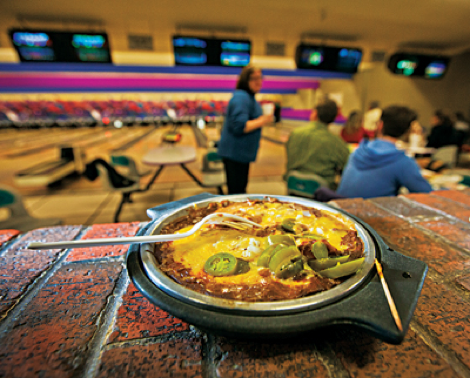 Dart Bowl
Entertainment has changed a lot since 1958, but a night of bowling, friends, a Lonestar, and Dart Bowl's famous enchiladas has a permanent place in our hearts—and stomachs!
Located across the street from McCallum High School, Dart Bowl's vintage vibe gives us a major Big Lebowski feel, to which we say—The Dude Abides!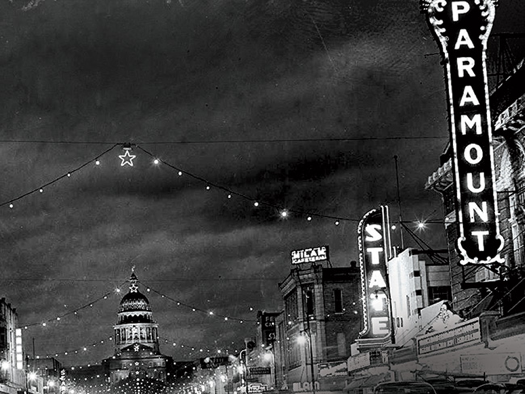 The Paramount Theatre
Built in 1919 and listed in the National Register of Historic Places in 1976, this classic Austin venue in the heart of downtown Austin one of few familiar landmarks—besides the Capitol—in old photos of Congress Avenue.
From vaudeville acts and Houdini to SXSW and the Moontower Comedy & Oddity Festival, thank you for over a hundred years of entertainment, y'all!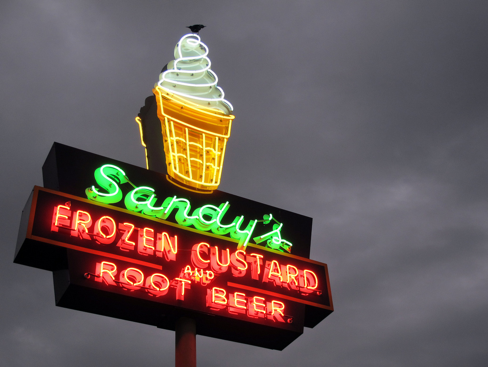 Sandy's Hamburgers
Sandy's original menu in 1956 included a 15¢ hamburger, a 20¢ milkshake & a 10¢ bag of fries. Besides a little inflation, not much else has changed for this long-time Austin-favorite.
With frozen custard that is unrivaled, may we recommend a swirl, dipped cone on your next visit!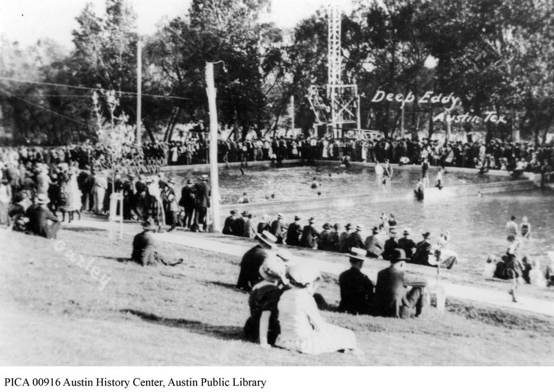 Deep Eddy Pool
Operated by the City of Austin, Deep Eddy Bathing Beach is the oldest swimming pool in Texas, offering Austinites reprieve from hot summers since 1915. Listed as a historic landmark on the National Register of Historic Places, Deep Eddy continues to serve as inspiration for various artists and musicians in addition to a place for sport and recreation.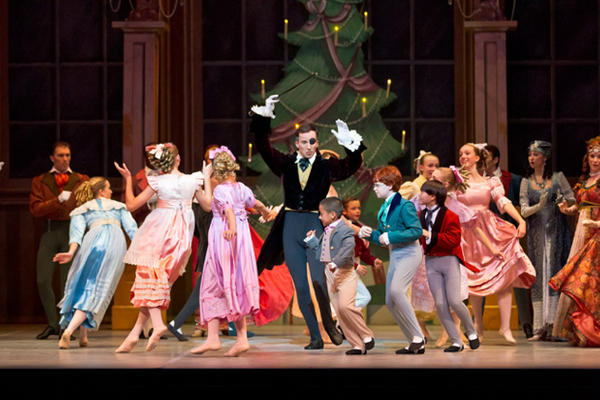 Ballet Austin's The Nutcracker
Celebrating is 54th anniversary, Ballet Austin's The Nutcracker is as much of a holiday tradition as the Zilker Tree and Trail of Lights! Presented by the Georgia B Lucas Foundation Fund, Stephen Mills' seasonal classic, follows Clara's wintry adventures, from her battle with rowdy rodents to her triumphs at the Court of the Sugar Plum Fairy.
With performances from December 3rd-24th at The Long Center, there's plenty of time to be part of this tradition. You can buy your tickets online here.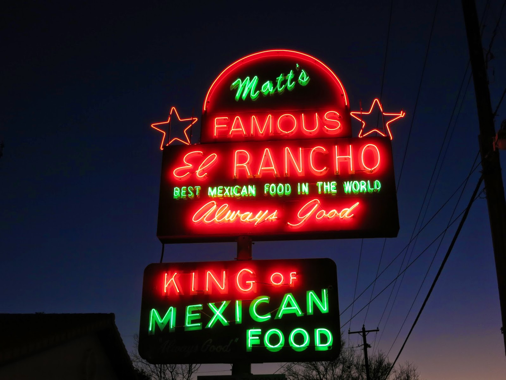 Matt's Famous El Rancho
With South Lamar almost unrecognizable, it's comforting that the neighborhood that coined Keep Austin Weird maintains some of its old haunts. Truly an original Austinite, Matt (of Matt's Famous El Rancho) started his career in 1923 at the age of six selling tamales from a wooden pushcart by the Capitol. He and his wife, Janie, opened El Rancho in 1953, bringing us Tex-Mex flavors that help define our city's unique cuisine. Check out the menu here!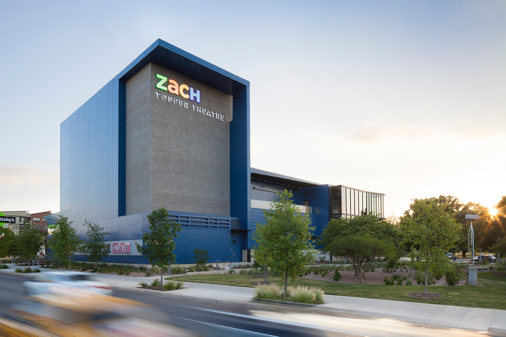 ZACH Theatre
Established in 1932, The Zach Scott Theatre is the oldest continuously active theatre company in Texas and one of the ten oldest in the country. Serving more than 100,000 patrons annually with more than 500 performances, including plays, musicals, original works & youth programs, it remains a fundamental part of the community. See their full holiday season lineup here!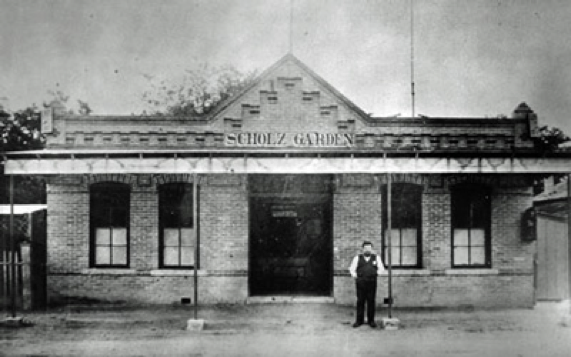 Scholz Garten
Anyone who's a Longhorn fan has been to Scholz Garten to watch the game and drink a beer, but did you know Scholz is the oldest operating business in Texas?
Established in 1866 by German immigrant August Scholz, the restaurant became a hub for German culture, political discussion—and now Texas Football!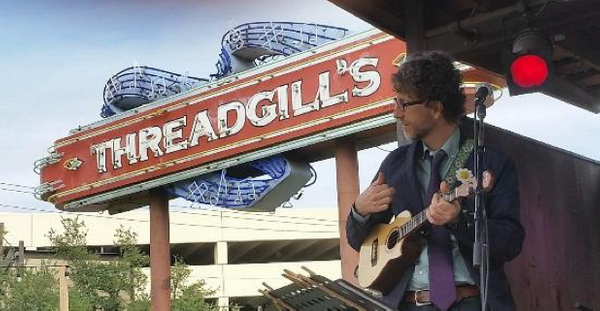 Threadgill's
After his yodeling & country signing career, John Kenneth Threadgill opened a Threadgill's Tavern, which boasted the first post-Prohibition beer license in Austin.
Famous for hosting local legends like Willie Nelson and Janis Joplin, Threadgill's serves up more than just home cookin' as it continues to be one Austin's most loved music venues. Check out who's playing next here.