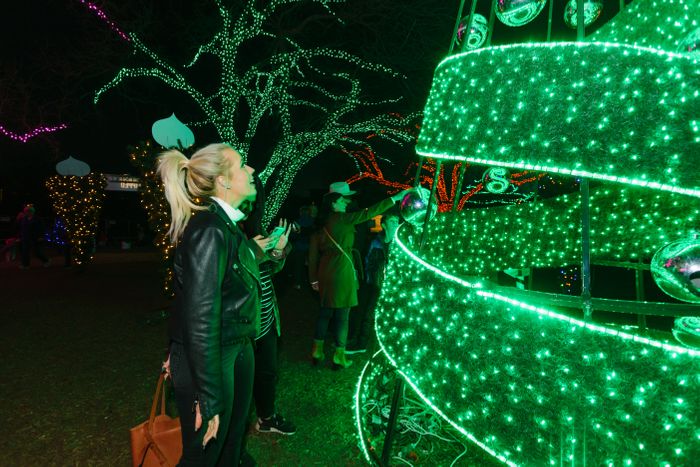 One-of-a-kind Photo Ops at the Trail
Through all the 2.5 million lights, the 65 displays, and the Zilker Tree itself, the Austin Trail of Lights has photo opportunities galore. Of course, there is one stop on the Trail that is far more picturesque than any other, the photo frame presented by Watkins Insurance Group. This staple of the Trail is always sporting a long line of guests, anxiously waiting to literally step into this frame for a perfect family Holiday card or even just their daily social media post.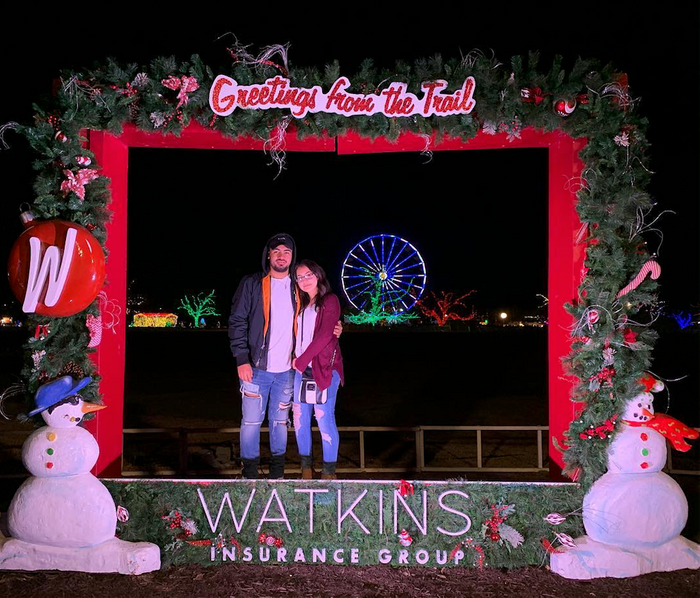 Photo by: Instagram/datboyju_
Each year, Watkins Insurance Group works with our activation team to create a photo display that captures the spirit of the holiday season. Adorned in garland and festive ornaments, the frame creates a special photo experience for each guest; as the Ferris Wheel's everchanging patterns create a background that is unique for every photo!
In addition to the Watkins Insurance Group Frame, the Trail has a few new displays that are sure to be worthy of a snap of the camera. The first of which being, our Crystal Carriage. Tucked in a corner in Candy Cane Lane, this soon-to-be-Trail-favorite is impossible to miss. Surrounded by our beautiful live oaks, the brilliance of the glistening Carriage is truly wonderous to behold.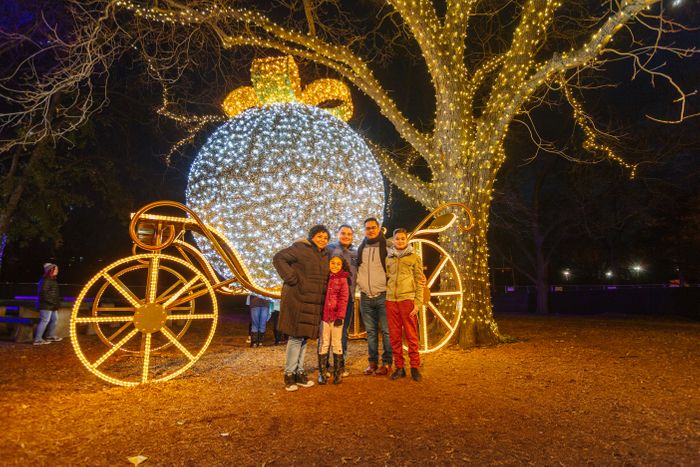 Would it really be an Austin experience if it wasn't a little weird? Mosey on down the lane to visit a new area at the Arctic Point; there you'll find a festive forest, a weird woodland, a bizarre-baretum, if you will. "Flipped" presented by Keep Austin Weird, is literally taking the traditional idea of a Christmas tree and flipping it on its end. Dozens of upside-down trees are scattered around an eighteen-foot Swirly Tree, making this strange spectacle a can't-miss photo op.