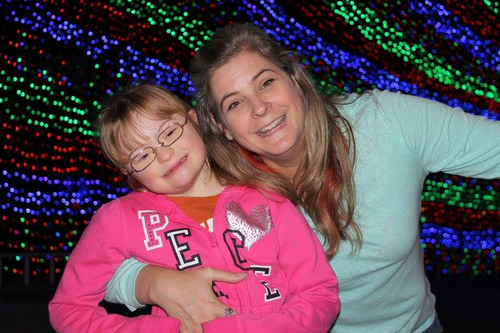 STARS at The Trail: DSACT
By: Carly Campbell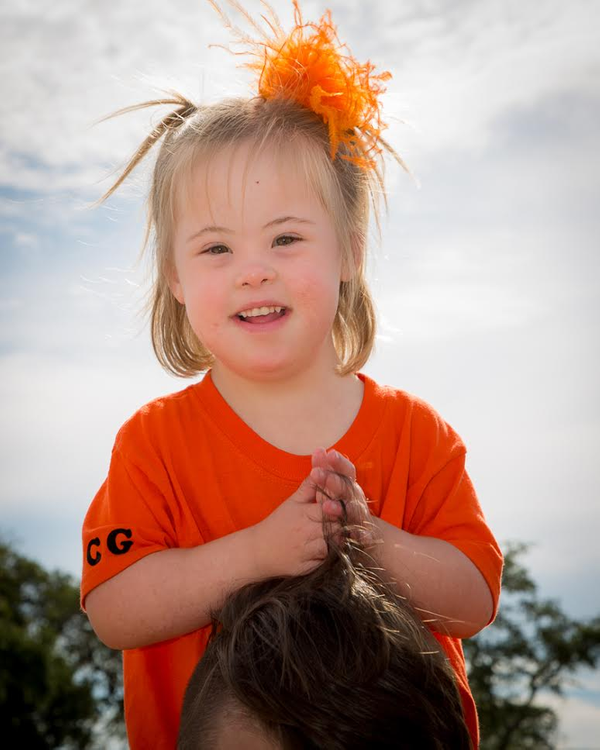 The DSACT Mission:
The DSACT vision is a world in which all members, including those with Down syndrome, are accepted, valued for their uniqueness, respected for their abilities and contributions, and assured the opportunity and choice to create their own path to fulfillment and success.
Their mission is to provide education, support, and resources to individuals with Down syndrome, their families and professionals and the community while building public awareness and acceptance of the abilities of individuals with Down syndrome.
About the Trail of Lights STARS Program
The STARS Program Presented by Vista Equity Partners honors the service of over a dozen nonprofit community organizations by offering an exclusive preview of the Trail of Lights.
As a 2016 STARS Sponsor, Jeff Sera spreads the holiday cheer of the Trail of Lights to the constituents of DSACT. Their sponsorship allows participants an exclusive look at the Trail with a private tour of all the lights, magic & fun! If you're interested in becoming a STARS Sponsor, visit our STARS at the Trail information page here!
Interview: Cameron LaHaise, Executive Director of DSACT
What's the best part about the holidays at your organization?
Well, we really kick off the holiday season with our annual Buddy Walk in October. This year we had 3,000 people in attendance and raised over $200,000 for DSACT! On December 4th, we had our member Holiday Party. It's always a wonderful time for all of our members to get together with other families and just have fun. Especially for new parents who may have just started their journey with Down syndrome - this party shows them the love and support they will have along the way from other members and from DSACT. This year was extra special because we are celebrating our 25th anniversary. DSACT was founded in December 1991 with a small number of families and has grown to the robust non-profit that we are today serving thousands in the Down syndrome community in Central Texas. And of course, Stars at the Trail has become one of the most celebrated activities of the season.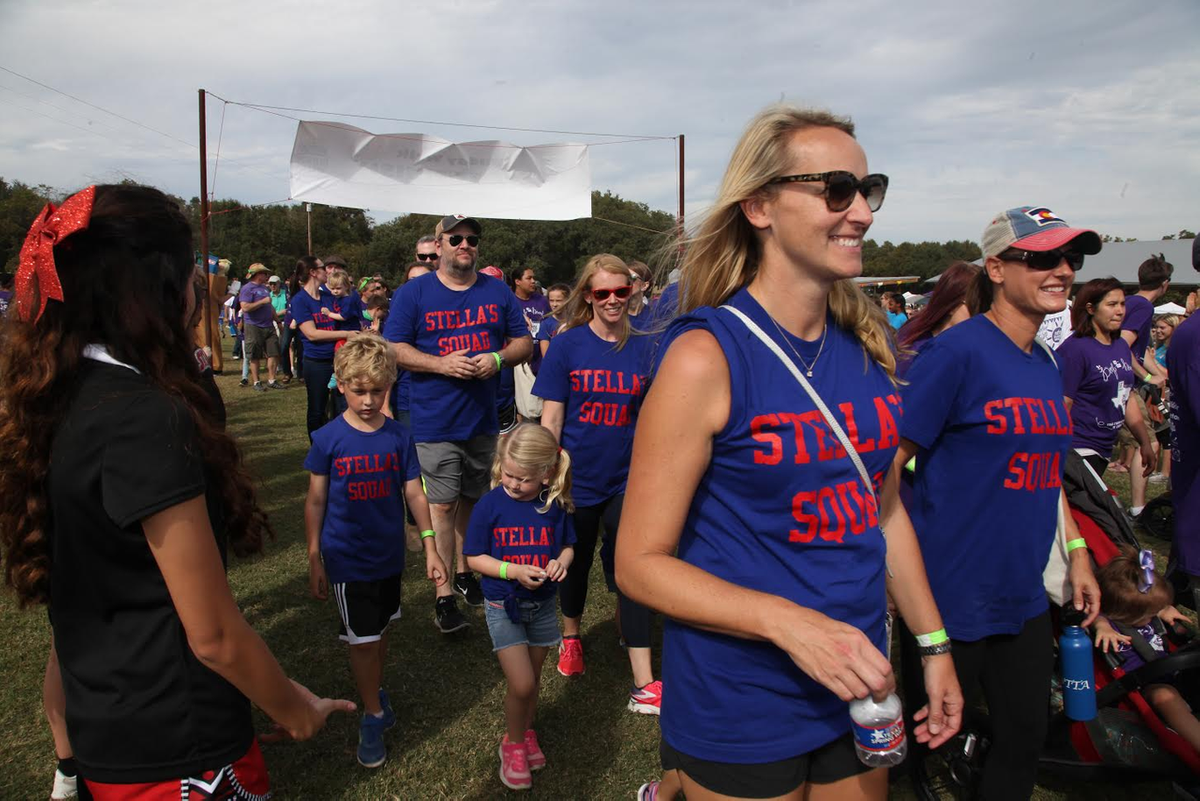 What are your constituents looking forward to most at the Trail of Lights?
Our members truly look forward to the Trail of Lights via the Stars at the Trail Program. Every year we have more applicants than tickets available! One of the parents who participated last year with her whole family just recently explained why this experience was so incredible. It was the VIP attention, from the transportation to the cookies and crafts, that makes all the difference. Many of our members deal with sensory sensitivities so having the trail be a little less crowded and avoiding lines means everything to them and makes the whole experience that much more enjoyable. For a lot of our families, without Stars at the Trail, they would be hesitant to even go to Trail of Lights.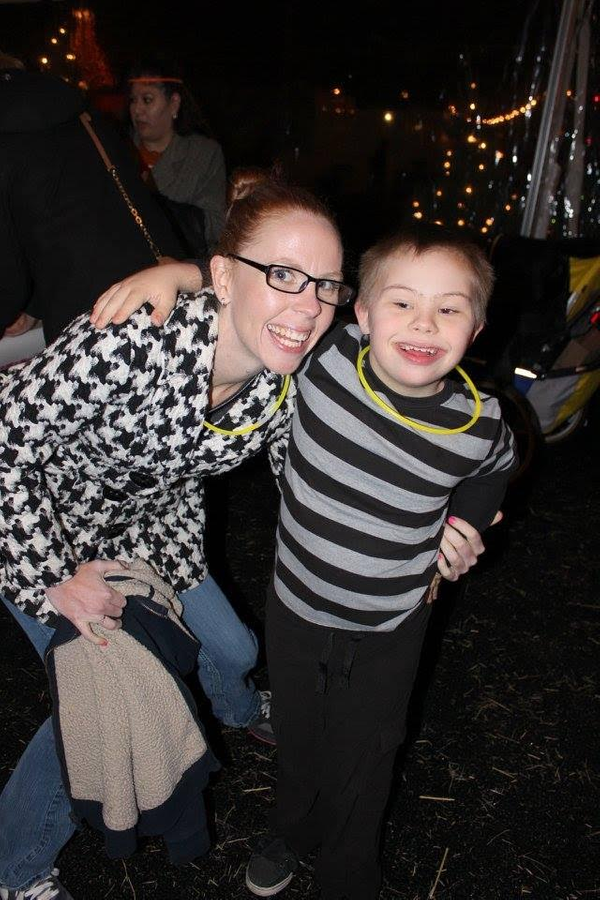 How can people help your organization this holiday season (and beyond)?
People can help and support DSACT in a variety of ways. We are a small non-profit doing big things and we always need donations and sponsors. We have a number of events throughout the year (Buddy Walk and our Spring Cocktail Party) that specifically need silent auction items and sponsors. Donations are essential because we provide programs and services throughout the year at little cost to our members and membership to DSACT is free. Whether it be our Speech Therapy Program or recreational programs like dance class or karate or our specialized camps like kayak camp or bike camp - we need donations to continue to provide these programs. If interested in sponsoring or getting involved, please contact Executive Director, Cameron LaHaise at cameron.lahaise@dsact.org. Visit our website to make a donation today! We also need volunteers for many of our programs and you can sign up to volunteer on our website.
What is your organization looking forward to most in the New Year?
Upcoming Volunteer/Fundraising Events:
- As mentioned, it's our 25th anniversary so we hope people will check out our website and make a donation to support DSACT. Check out the 25 Acts of DSACT page for ways to get involved!
-Specifically, we are looking to host a Bike Camp in 2017 and would love to have a corporate sponsor to help with the cost of this program.
- We are one of the participating charities in the February 19th Austin Marathon, Austin Gives Miles Program. We encourage people to sign up, run, and fundraise for DSACT! http://youraustinmarathon.com/agm/
The Trail of Lights & DSACT extend a big thank you and happy holidays to Jeff Sera for spreading the magic and fun of the Trail of Lights this season!