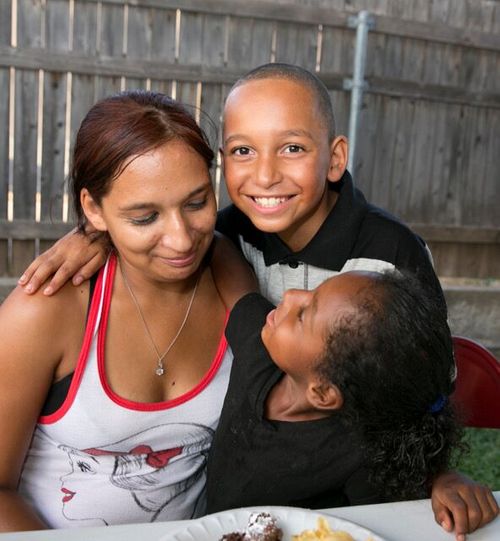 STARS at the Trail: Foundation Communities: Children's HOME Initiative Program (CHI)
By: Carly Campbell
The Foundation Communities Mission:
Foundation Communities is a local, homegrown nonprofit. They provide affordable, attractive homes and free on-site support services for thousands of families with kids, as well as veterans, seniors, and individuals with disabilities. They offer an innovative, proven model that empowers our residents and neighbors to achieve educational success, financial stability, and healthier lifestyles. Foundation Communities owns and operates 19 communities all over Austin and in North Texas.
About the Trail of Lights STARS Program
The STARS Program Presented by Vista Equity Partners honors the service of over a dozen nonprofit community organizations by offering an exclusive preview of the Trail of Lights.
As a 2016 STARS Sponsor, Carolyn and John Willingham spread the holiday cheer of the Trail of Lights to the constituents of Foundation Communities. Their sponsorship allows participants an exclusive look at the Trail with a private tour of all the lights, magic & fun! If you're interested in becoming a STARS Sponsor, visit our STARS at the Trail information page here!
Interview: Alyah Khan, Communications Coordinator at Foundation Communities
What's the best part about the holidays at your organization?
All of us at Foundation Communities love the holidays. It's a time for us to gather, express our gratitude and celebrate the past year. Our residents look forward to spending time with their families, friends and neighbors. Community members join us for Thanksgiving meals and help make the holidays brighter for our residents by participating in our Holiday Assistance Program. It's important to us during the holidays – and throughout the year – for our residents to feel connected to each other and their neighbors. We're all in this together.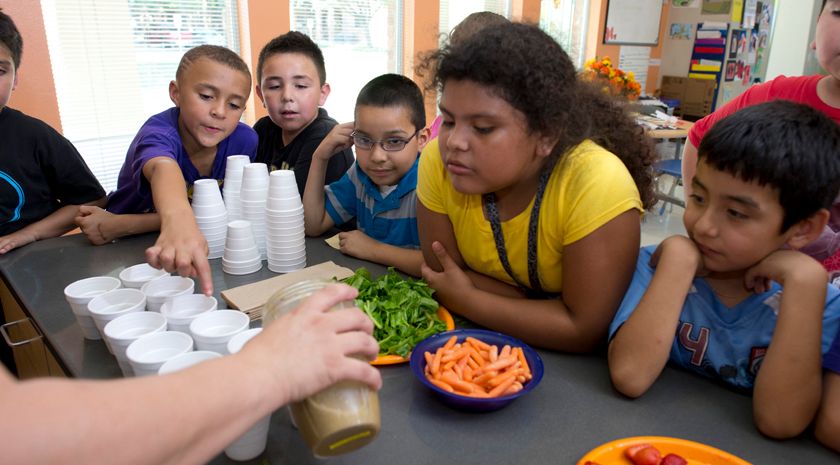 What are your constituents looking forward to most at the Trail of Lights?
Visiting the Trail of Lights is such a special experience. Our families look forward to spending quality time with their little ones, soaking up the holiday spirit, drinking hot cocoa and taking a ride on the Ferris Wheel. Many of our families wouldn't be able to visit the Trail of Lights without the support of STARS Program, so we are incredibly grateful for the opportunity.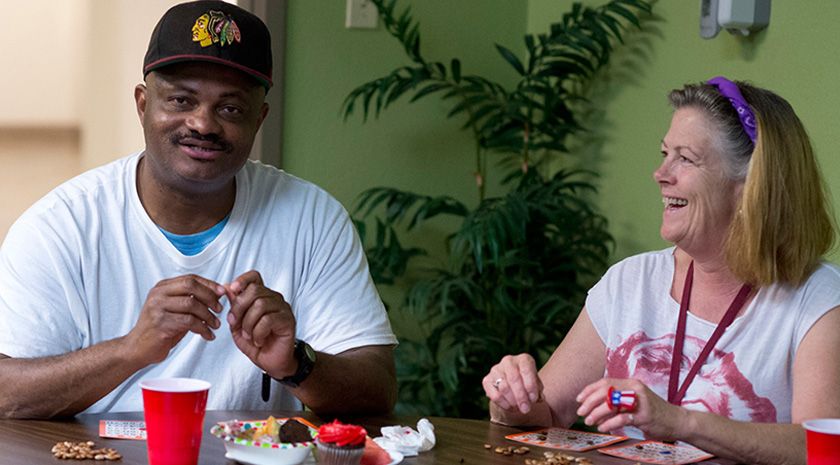 How can people help your organization this holiday season (and beyond)?
Our Holiday Assistance Program is a fun and meaningful way to support our low-income residents this season. You can sponsor a family, donate gifts or give a monetary donation. You can find more information about the program here. We also have year-round volunteer opportunities that you can learn more about by visiting our website www.FoundCom.org.
What is your organization looking forward to most in the New Year?
This past year has been all about growth for us. By the end of 2016, we will open three new affordable housing communities. We are excited to welcome home our newest residents and, next year, help them get connected to our transformative education, financial stability and health services.
The Trail of Lights & Foundation Communities: CHI extend a big thank you and happy holidays to Carolyn & John Willingham for spreading the magic and fun of the Trail of Lights this season!