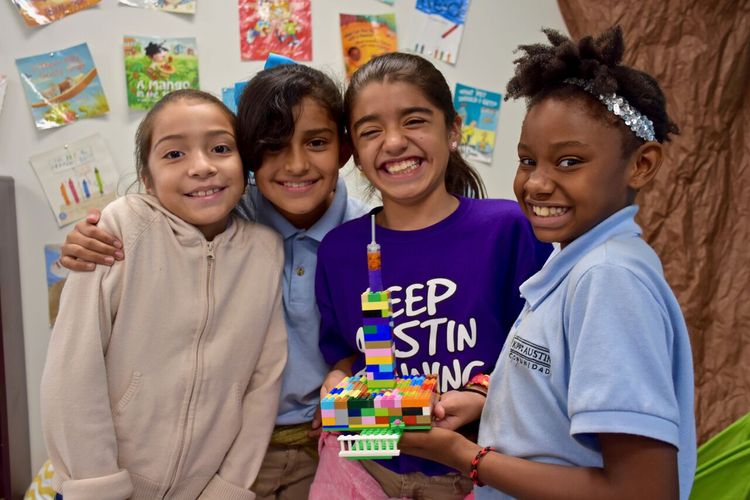 STARS at the Trail: KIPP Austin Public Schools
By: Carly Campbell
The KIPP Austin Public Schools Mission:
KIPP Austin Public Schools believes that every child, regardless of economic background, has the right to an exemplary education. We will empower our students to thrive in and graduate from college, choose their paths, and positively impact their communities.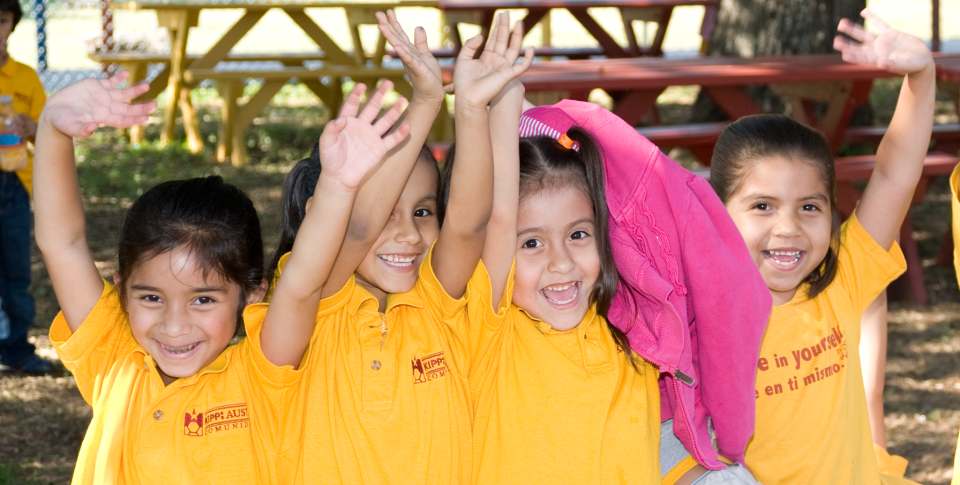 ABOUT THE TRAIL OF LIGHTS STARS PROGRAM
The STARS Program Presented by Vista Equity Partners honors the service of over a dozen nonprofit community organizations by offering an exclusive preview of the Trail of Lights.
As a 2016 STARS Sponsor, Vista Equity Partners spread the holiday cheer of the Trail of Lights to the constituents of KIPP Austin Public Schools. Their sponsorship allows participants an exclusive look at the Trail with a private tour of all the lights, magic & fun! If you're interested in becoming a STARS Sponsor, visit our STARS at the Trail information page here!
Interview: Hector Leiva Jr, Communications Manager at KIPP Austin Public Schools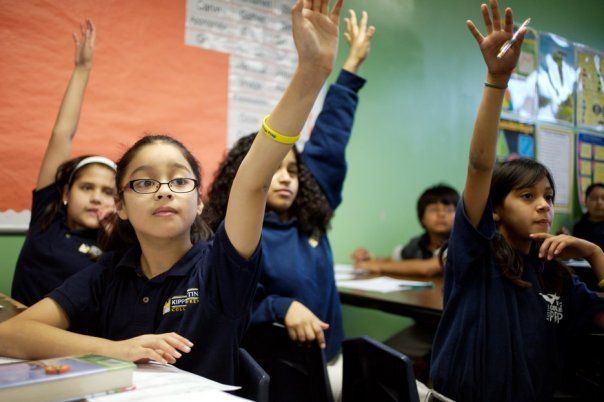 What's the best part about the holidays at your organization?
The holidays are about family and, at KIPP Austin Public Schools, we are one team and family. During the holiday season, all members of our family--students, teachers, school leaders, parents, and supporters pause to share our gratitude for one another. The expressions of gratitude take many different forms, such as notes of appreciation, potlucks, and care packages to alumni at college. The best part of the holiday is that we take the time to value each member of our large and diverse family.
What are your constituents looking forward to most at the Trail of Lights?
Our KIPPsters are most looking forward to enjoying the magic of the holidays and celebrating their school year successes at the Trail of Lights. The students invited to attend the Trail of Lights were chosen as a reward for good grades, perfect attendance, or the embodiment of the KIPP values of integrity, community, tenacity, curiosity, and courage.
While KIPP Austin works hard to close the academic achievement gap, we also work hard to close the experience gap. We want our students to experience what their city, their entire city, has to offer. Austin is a culturally rich city, which is especially true during the holidays. By offering our students the opportunity to visit the Trail of Lights, we believe we are closing the experience gap one student at a time and creating an unforgettable Austin holiday experience.
How can people help your organization this holiday season (and beyond)?
At KIPP Austin Public Schools, we know it truly takes a village to ensure a child's success. It takes parents, teachers, and members of the community, like you, to make a significant difference in students' lives. Here are just some ways you can invest in KIPP Austin students and, in doing so, open the doors to higher education and choice-filled lives for thousands of children living in low-income communities inAustin:
Donate online or send a check made payable to: KIPP Austin Public Schools, 8509 FM 969, Building 513, Austin, TX 78724.
Contribute gifts in-kind of children's books, music equipment, sports gear, arts supplies, uniforms, or first aid kits.
Volunteer your time, talents, and skills, in order to make a real difference in the life of KIPPsters - from reading to elementary school students to leading resume writing workshops to providing pro-bono services.
If you are interested in influencing the lives of the next generation of professionals and leaders, please contact the advancement office at 512.501.3643 x 222 or advancement@kippaustin.org.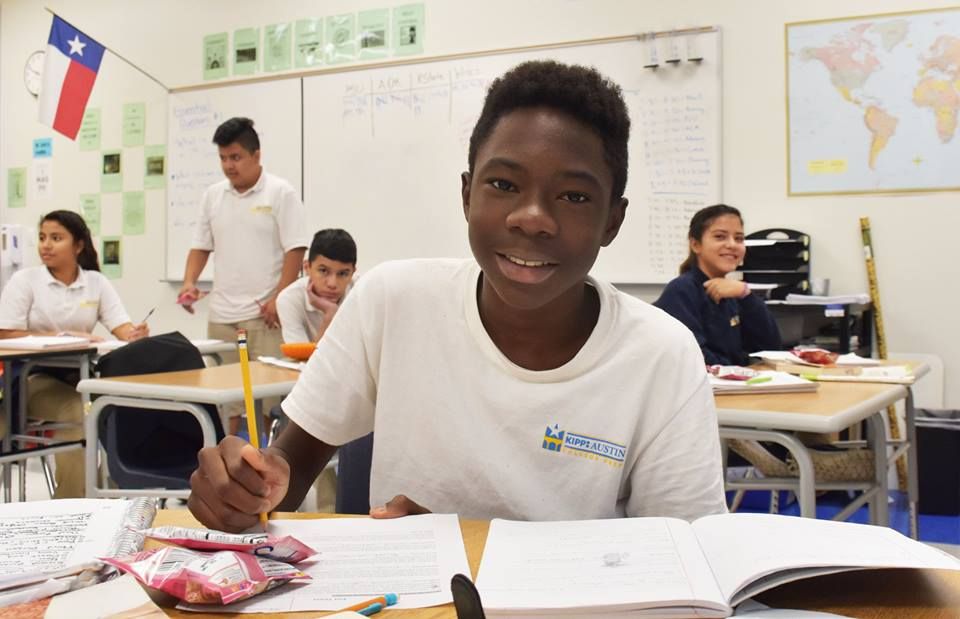 What is your organization looking forward to most in the New Year?
In the New Year, we look forward to continue to fulfill our commitment to students and families. KIPP Austin is a partnership among parents, students, and teachers that puts learning first. All three parties sign a learning pledge called the "Commitment to Excellence," which ensures that each will do whatever it takes to help the students learn, grow, and, ultimately, lead choice-filled lives. KIPP Austin Public Schools has a long track record of success that demonstrates the meaningful impact of a KIPP education on the community of economically disadvantaged youth in Austin, including:
KIPP Austin Collegiate ranked 10th best high school in Texas by US News and World Report.
KIPP Austin Collegiate one of the nation's high schools that challenge their students the most by the Washington Post.
KIPP Austin Collegiate has a 'small to nonexistent achievement gap' rating by the Education Equality Index.
KIPP Austin Academy of Arts & Letters and KIPP Austin Collegiate received all seven Distinction designations from the Texas Education Agency in 2015 and 2016.
KIPP Austin Academy of Arts & Letters and KIPP Austin College Prep recognized by a national study conducted by Credo at Stanford University as two of the top middle schools in Central Texas for student achievement in Reading and Math
In the New Year, we look forward to continue strengthening our schools and educating the future generation of leaders.
With their community involvement extending far beyond the Trail of Lights, the STARS Program's Presenting Sponsor, Vista Equity Partners, joins forces with close to forty regional, national & international organizations, in its continued commitment to enabling people around the world to become their best selves. Thank you, Vista, for your role in creating special holiday memories for all Central Texans at the Trail of Lights.