Watkins' Impact on #atxlights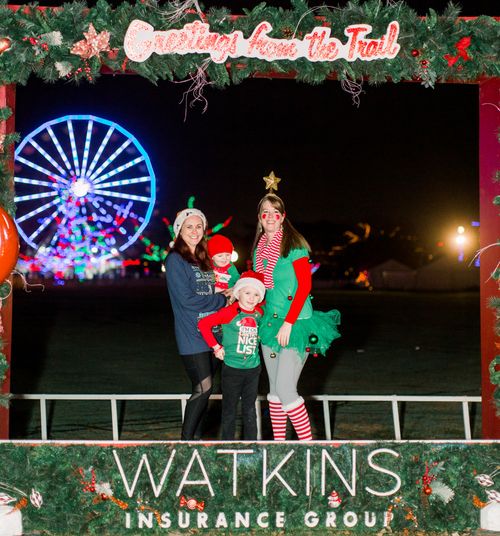 The Trail of Lights would be impossible to produce if not for the support of all of our sponsors. Year after year, many local brands continue to lend their support and spirit to create a brilliant and exciting holiday event for all the community to enjoy. One such company, Watkins Insurance Group, has been one of the longest continual sponsors since the Trail re-opened back in 2012.
The Watkins Insurance Group is in their fifth consecutive year as the sponsor of the Sky Line Photo Frame across from Candy Cane Lane, one of the most photographed spots on the Trail. What started in 2016 as a simple blue frame with two snowmen and three stars has become a beautifully constructed, wreath-like designed photo-op perfect for a family Christmas Card.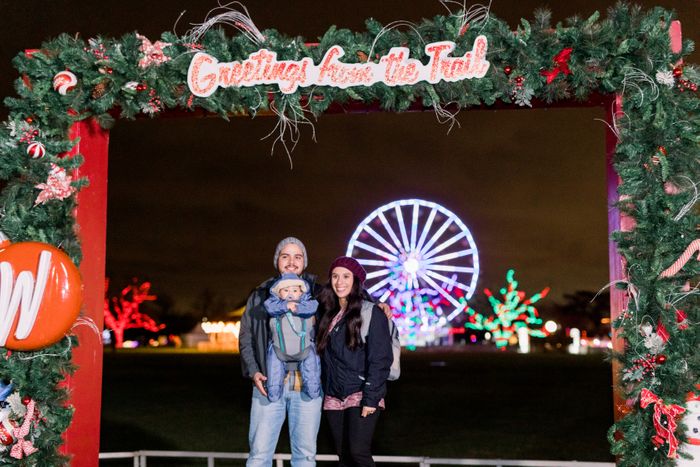 The people at Watkins Insurance Group find their support of the Trail of Lights to be their ultimate way to give back to the community. Every night, members of their staff volunteer to take photos, manage lines and bring extra holiday spirit to the Trail. Through the past five years, Watkins Insurance Group's exuberance for the Trail, dedication to their display, and support of volunteers created one of the most photographed and beloved spots on the Trail.