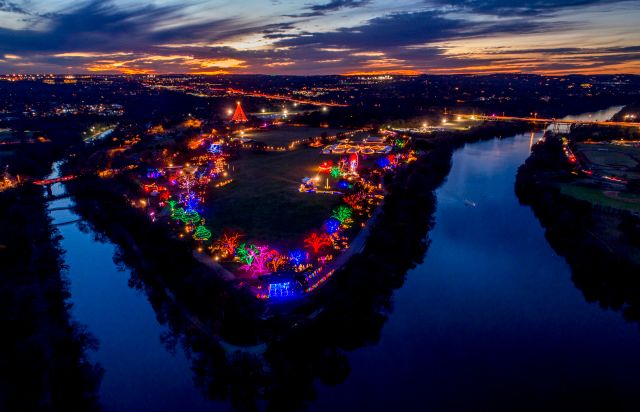 Free local music at the Trail of Lights? Thursday's the ticket
December 13, 2017
Article by: Peter Blackstock, austin360.com
Live music and Austin's Trail of Lights are a natural combo, but Thursday, December 14, marks a new effort to cast the spotlight on several local organizations that work to make the lives of Austin musicians better.
Cap City Music Night runs from 7 p.m. to 10 p.m. in Zilker Park. General admission is free, with representatives on hand from Health Alliance for Austin Musicians, the SIMS Foundation, Black Fret, All ATX and Swan Songs to provide information about what they do and to accept donations. Attendees also are encouraged to bring a can of food for the Central Texas Food Bank.
Performances are at 7 p.m. with the Interrobang Brass Band, 7:45 p.m with the Ephraim Owens Trio and 9 p.m. with Mother Falcon. KGSR's Andy Langer will be on hand as well for a storytime session. Early 6 p.m. entry to the trail and other amenities are available for those with ZIP Fast Passes, which can be purchased via the event's website.
Original Link: http://music.blog.austin360.com/2017/12/13/free-local-music-at-the-trail-of-lights-thursdays-the-ticket/