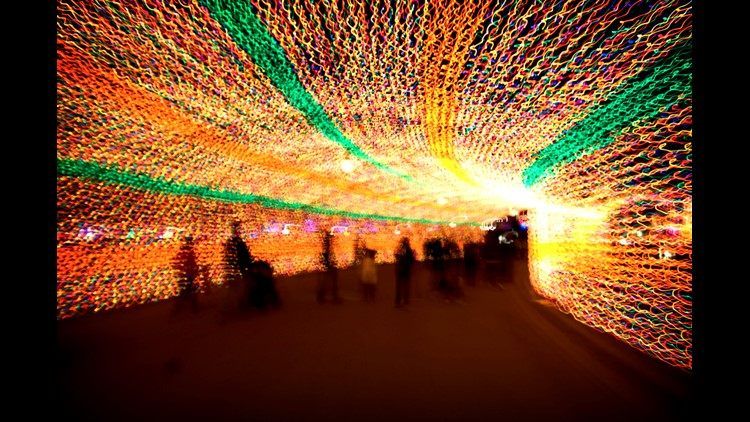 The wait is over: Trail of Lights is finally open
December 9, 2017
Article by: Hana Adeni, kvue.com
The Trail of Lights is finally open!
Winter in Austin isn't over until you visit the Trail of Lights. And the first day to do so has arrived.
Dec. 8 is the preview party called "Night Lights," and Dec. 9 is the grand opening of the event. It will start at 6 p.m. with the ceremonial flipping of the switch.
Organizers and crews spent weeks getting ready for the big reveal.
"We take the park over almost immediately after Austin City Limits moves out," said James Russell, executive director of the Trail of Lights Foundation. "It takes a while to set up, but we do it well, and we do it respectfully, so it's worth the time."
Trail of Lights is Austin's largest holiday tradition and is held at Zilker Park annually. According to their website, around 400,000 people come to see the lights every year.
"Every year we have thousands and thousands of folks that move here," said Russell. "So they come out for the first time, and it's a 15-night deal, and a lot of times folks come out more than once."
The event promotes Austin culture, music, food and creativity.
The Trail of Lights runs from December 9th until December 23rd. Admission is free Dec. 9-14 as well as December 18-19. On the other days, general admission is $3 but is free for children 11 years old and younger. The public can also take a shuttle bus to Zilker Park for $5 and the cost of admission is included.
Original Link: http://www.kvue.com/article/news/local/the-wait-is-over-trail-of-lights-is-finally-open/498082608