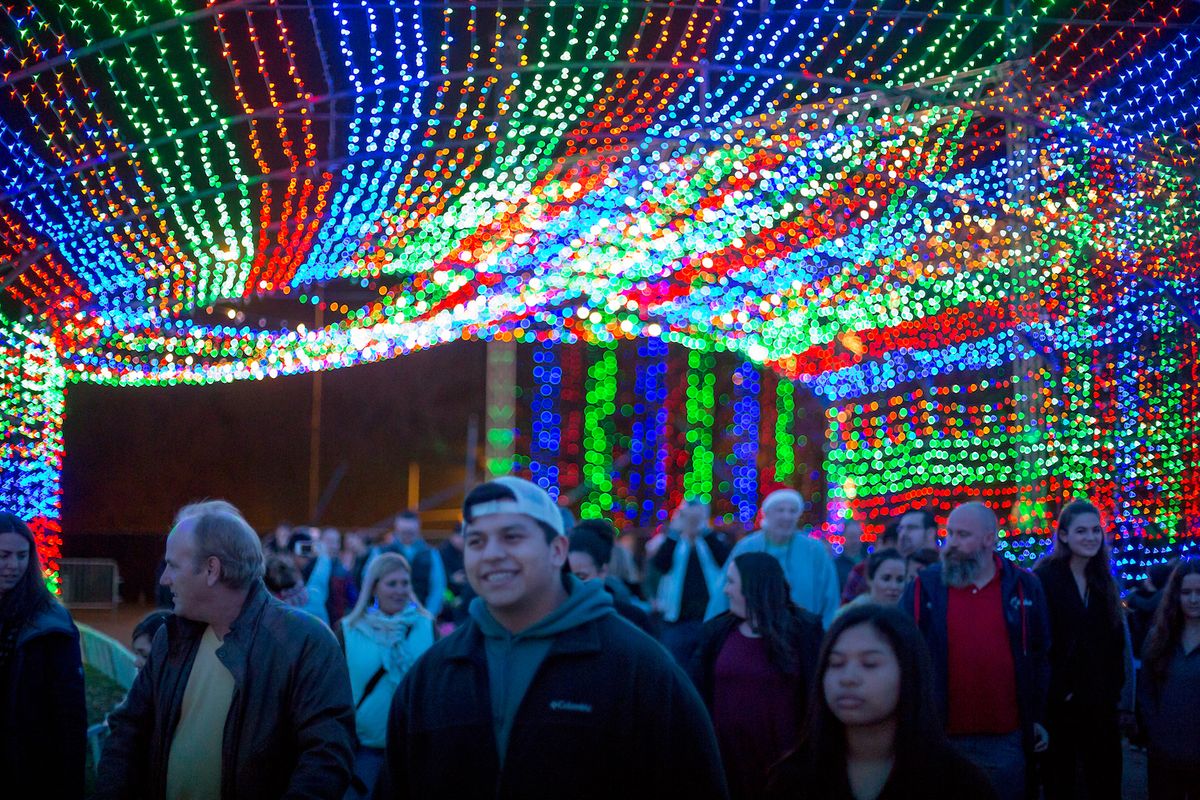 Trail of Lights 2017 Will Feature New Displays, Local Musicians
November 2, 2017
Article by: Luz Moreno-Lozano, Community Insider Newspaper
The 53rd annual Austin Trail of Lights will feature new modernized displays, interactive environments, famous Austin's food trucks, local musical talents, merchants and more.
Every holiday season, Zilker Park, located at 2100 Barton Springs Road, Austin, is transformed with over 2 million lights, 40 displays, more than 20 food trucks, two stages, 30 private holiday parties and interactive experiences throughout the trail.
This year the event will run Dec. 9-23 with a full calendar of events and local acts nightly.
"The Trail of Lights is the only event that brings 400,000 people from all over Texas and beyond to celebrate 15 nights of holiday festivities," Trail of Light Foundation Board President Leah Davies said.
Davies said the event showcases "everything people love about Austin"— music, food, creativity, and family. Through a sponsorship with HEB, the foundation will continue to offer half of the event's run free to the public.
"I think everyone will find something that calls them down to the park this year and hopefully multiple somethings," Davies said. "2017's event is a combination of past years. We will be highlighting the people, music, groups, food, technology, charitable organizations, and businesses that make Austin the place we like to call home."
The calendar this year includes the annual tree lighting, Fun Run, preview party, UT Night, Heroes Night and a movie night. HEB will also bring 50,000 books to give away at the trail.
The tree lighting will take place Nov. 26 with a Fun Run on Dec. 2. The annual preview party, which will feature Whiskey Shivers as the headliner, is Dec. 8. A grand opening for the public will be held Dec. 9 with a performance by local bluesman Alan Haynes.
"This year we're going to have a full lineup of local Austin acts including youth groups, artists and headliners," Davies said. "Each night we will feature performances on two music stages."
Lyft to offer discounted rides to Trail of Lights attendees
Discounted rides through ride-sharing company Lyft will be available to Trail of Lights festival guests looking to avoid the hassle of traffic and parking near Zilker Park, according to a recent press release. The festival, open Dec. 9-23, will feature a variety of new displays and lights. Austin Lyft users…
Davies said the Trail of Lights is also challenging Austin to a new task. This year, the trail will feature canned-good collection bins to benefit the Central Texas Food Bank.
"About 400,000 people come to the trail each year," Davies said. "If seven percent of the people who come to the trail this year are able to bring a canned good with them, that is 25,000 meals or enough to feed six families for an entire year. I'm really confident that this is something Austin can do."
To purchase tickets or find more information visit www.AustinTrailofLights.org
Original Link: https://communityimpact.com/austin/southwest-austin/arts-entertainment/2017/11/02/trail-lights-2017-will-feature-new-displays-local-musicians/