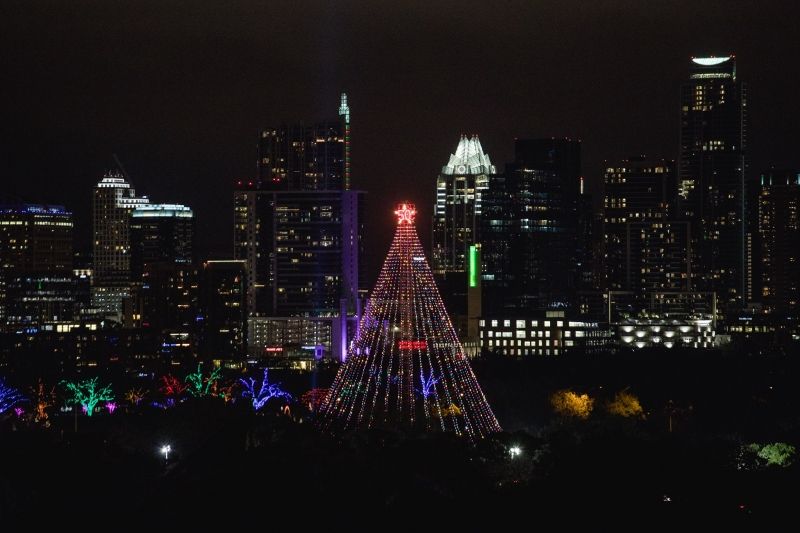 WHAT TO DO IN AUSTIN THIS WEEKEND: NOV. 24-26
November 24, 2017
Article by: Avery Tanner, AustinMonthly.com
FOR SOME WEEKEND ENTERTAINMENT, CHECK OUT THESE THREE AUSTIN EVENTS
Fri., Nov. 24: Santa's Arrival with All Time Low
It's time to break out the Christmas lights and jolly spirit. The Holiday Galleria will kick off the season by transforming the central plaza with the lighting of the Holiday Tree. Beginning at 6 p.m. with face painting and kid's activities, the program will commence with Santa's Appearance and the long-awaited Tree Lighting. Live music from special guest All Time Low will rock the plaza, and the night will end with a bang with beautiful fireworks.
Hill Country Galleria Central Plaza, 12700 Hill Country Blvd.
Sat., Nov. 25: Renegade Craft Fair Austin
Day one of the eighth annual Renegade Craft Fair begins today. Join the celebration of creativity and crafts from more than 125 independent makers and artists. The free event is the perfect opportunity to stock up on Christmas presents for friends and family. When you're not browsing crafts, take a moment to have some food and drinks, enjoy festive music, and engage in immersive special features.
Fair Market, 1100 E. Fifth St.
Sun., Nov. 26: Zilker Holiday Tree Lighting
The annual Zilker Holiday Tree Lighting truly rings in the Christmas season for the capital city. The 155-foot-tall tree is composed 3,309 lights. Get your Instagrams and Snapchats ready for a do-not-miss moment of Christmas commencement in Zilker Park.
Zilker Park, 2100 Barton Springs Road
Original Link: http://www.austinmonthly.com/Blog/November-2017/What-to-Do-in-Austin-This-Weekend-Nov-24-26/