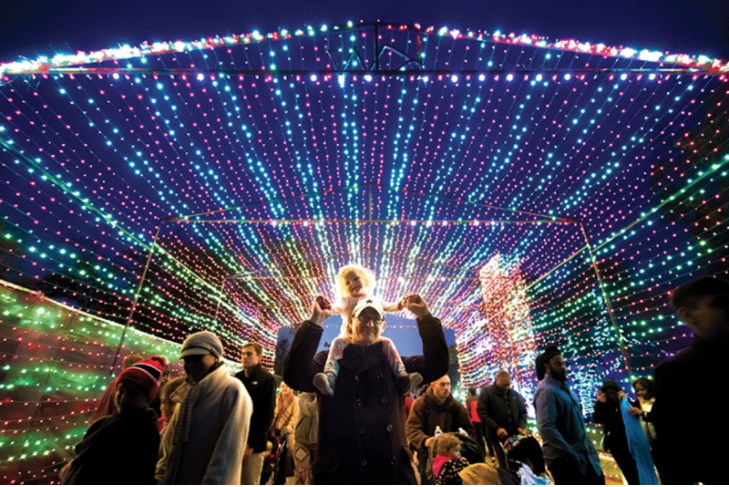 You Can Help Crown Austin's Trail of Lights Best Public Holiday Lights Display in U.S.
November 21, 2018
Article by: KVUE
One of Austin's most beloved holiday spots -- the Trail of Lights -- is competing to become the best public holiday display in a USA TODAY contest.
With the holidays near, spending time with friends and family is a tradition. And in Austin, many make the Trail of Lights a part of that tradition. Every year, Zilker Park in South Austin transforms into a winter wonderland of light displays called Trail of Lights.
The Trail of Lights is among 20 of the top public lights displays. Here are the rest of the nominees:
Blossoms of Light - Denver Botanic Gardens
Christmas on Main Street - Silver Dollar City
Dominion Garden of Lights-Norfolk Botanical Garden
Fantasy in Lights - Callaway Gardens
Festival of Lights - Mission Inn Hotel & Spa
Festival of Lights - Moody Gardens
Garden Lights - Atlanta Botanical Garden
Garden of Lights - Honor Heights Park
Holiday Festival of Lights - James Island
Holiday Lights Show - Coeur d'Alene Resort
Illumination: Tree Lights - Morton Arboretum
Legendary Lights of Clifton Mill - Clifton Mill
Lights Under Louisville - Louisville Mega Cavern
Magic Christmas in Lights - Bellingrath Gardens
Night of Lights - Downtown St. Augustine
Zoo Lights - Houston Zoo
ZooLights - Lincoln Park Zoo
ZooLights - Oregon Zoo
ZooLights - Phoenix Zoo
Wednesday morning, Mayor Steve Adler tweeted that the Austin Trail of Lights is competing to become the best public holiday display for 2018.
Austinites, vote for your home team here.
View the full article here.