The Austin Trail of Lights Event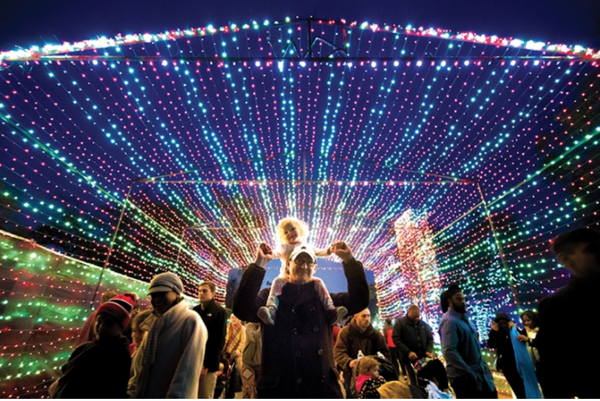 The AUSTIN TRAIL OF LIGHTS is Austin's largest holiday tradition and 2nd largest event in the city. Run by the Trail of Lights Foundation, the annual event in Zilker Park celebrates the unique spirit and people that make Austin the place we love to call home.
The Austin Trail of Lights is a community event that invites 400,000 people every year to come celebrate the holidays in the heart of Austin, Texas during the month of December. The event showcases everything that we love about Austin—from music and food to creativity and family fun. Thanks to the Trail of Lights Foundation, we are able to keep it free for at least ½ of the nights to make sure that anyone who wants to be part of the experience has a way to do so.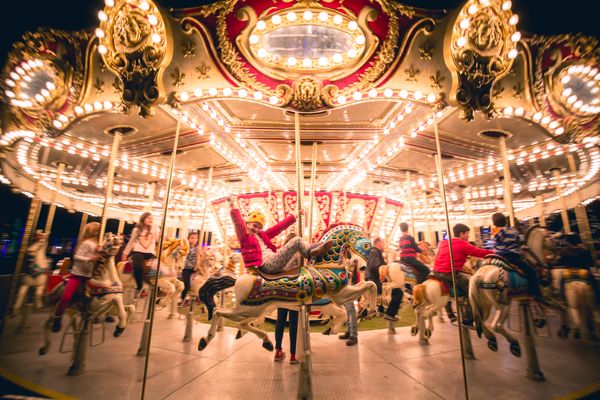 Austinites and Central Texans alike bring friends, families and neighbors out to the Austin Trail of Lights each year to enjoy more than 60 displays, 2 million lights, Austin's favorite food trucks, nightly entertainment and holiday activities sure to create treasured memories.
2018's event highlighted the people, music, groups, food, technology, charitable organizations and businesses that make up our unique city. We have spent time investing in more entertainment, new lighting, activities and community programs to ensure that this community event continues to improve year over year. Visitors in 2019 will see new modernized displays, interactive environments, Austin's famous food trucks, local musical talent, movies, local merchants and more.
If the Trail of Lights is already your family's annual tradition, we have lots of new and improved elements in store for you. And if you haven't been yet, this is the year to start a brand new tradition!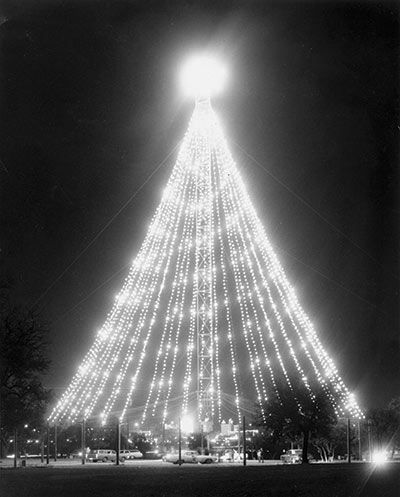 The History
The Austin Trail of Lights began in 1965 as a small gathering known as the "Yule Fest." What began as a gift to the city of Austin from Austin Parks and Recreation Department, has now gown to be a community-wide celebration of the spirit and people that make Austin unique. In the 54 years since the first Yule Log was lit, the Trail of Lights has expanded to more than 65 displays, 2 million lights and holiday activities that create countless memories. Each new display, community performance and lighted tunnel has added a new layer to the holiday tradition and brought us together more as a community. Today, the Trail of Lights is one of the three largest events in Austin and receives national accolades while remaining a deeply cherished local tradition.
Learn more about the Trail of Lights Foundation.